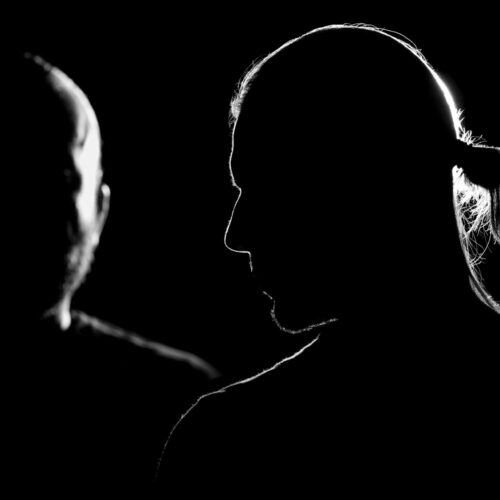 Sometimes the dance music industry is given a gift in the form of a vision. That vision encompasses what is considered the norm, yet, it breaks the mold and steadily builds outward. Aligned solely with one of the industry greats, Still Young is that vision. Born and bred within the roots of dance music, Still Young sought out and garnered the support of one solitary artist, Swedish House Mafia boss, Steve Angello. Talented and eclectic, Still Young has filled the ears of millions of listeners already and collaborated with some of EDM's biggest names such as Steve Angello, Kryder, Tom Staar, Michael Brun and Simon De Jano & Madwill.
Their career began with an emotional instrumental that was a festival favourite named "Midnight" on Size Records. Shortly after this, two important remixes followed. Both remixes were for the newly formed groups and 2014 Grammy winning projects Galantis "You" & Clean Bandit's "Extraordinary" singles. The stand out remixes where a high light at Ultra Music Festival Miami after Angello played them and quickly got the industries attention. Collaborations quickly flourished with the Groove Cartel bosses, Kryder and Tom Staar reaching out to the duo. The Kryder collab on "Feels Like Summer" with vocalist Duane Harden and the Tom Staar collab on "Wide Awake" were released on Spinnin' Records with tremendous support from fellow artists, Topping the Beatport charts and surpassing 2.5 million Spotify plays each. Moving forward with momentum, fans rejoiced when a massive collaboration appeared with a young Michael Brun. The rock infused banger titled "Check This Out" quickly Topped the Beatport charts and was featured in Billboard magazine. The single also appeared in Netflix's EDM/DJ movie called "XOXO". This success was followed by one of the duo's biggest records, a funky groove induced remake of Loleatta Holloway's classic "Love Sensation" with rising stars Simon De Jano & Madwill. "Temptation" spent many weeks at #1 in the Beatport charts and received tremendous support and festival plays from high profile artists from around the world.
With millions of hits and a fan base growing rapidly and organically, they set the stage for bigger things. They released a five track EP on Size named "Finally". Having the first plays of the EP at Belgium's Tomorrowland festival, to thousands of fans, and being part of the official after movie and compilation has been a highlight in their careers. The EP quickly jumped to the #1 spot for EP's in the Beatport Charts. "On Your Side", "Fallen Skies" and "Dreams" also charted broke the charts and became instant fan favorites. The biggest highlight of their career has been an intense collaboration with their mentor Steve Angello on the instrumental named "Follow Me". Introduced at Steve's Decade party in Miami, the vocal version has been played at every major festival and club around the world and is still one of the most anticipated singles to come on the mighty Size Records.
Their latest single named "White Label – Is This Love', a Bob Marley remake that first debuted at Tomorrowland Brazil has become their biggest anthem to date. With over 5 million Spotify plays on this single alone has paved the way for bigger things to come this year.
Still Young is consistently releasing Beatport Top charting singles, receiving millions of Soundcloud/Spotify plays, and growing their fanbase. Yet, Still Young is humbled and believe the vision of letting the music speak for itself is grabbing hold. Unknown to the world, the mystery behind Still Young serves a purpose. Still Young wants the music to hit your ears first and change your perspective of what quality electronic dance music means. Still Young embraces the crowd reaction, are fascinated by watching the movement, and dedicated to the growing interest in dance music. Driven mad in the studio, major tunes and appearances lay ahead for the Canadians known as Still Young … Just ask Steve Angello, he hears and sees the vision as well.